NEW PRODUCTS
September 2015: Corriedale wool sliver in new fluro colours. Available by the 1 kg bump, the 100 g bag and the 100 g fluro multi-colour pack.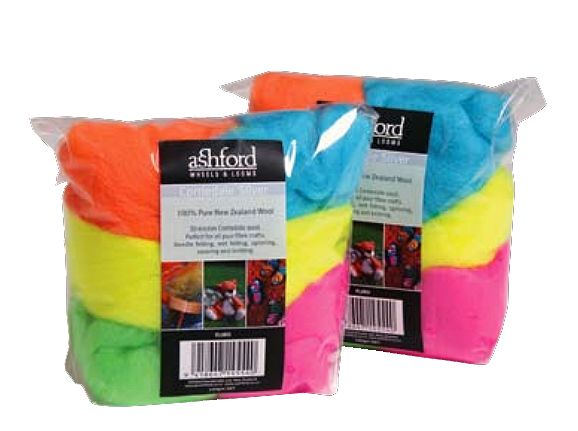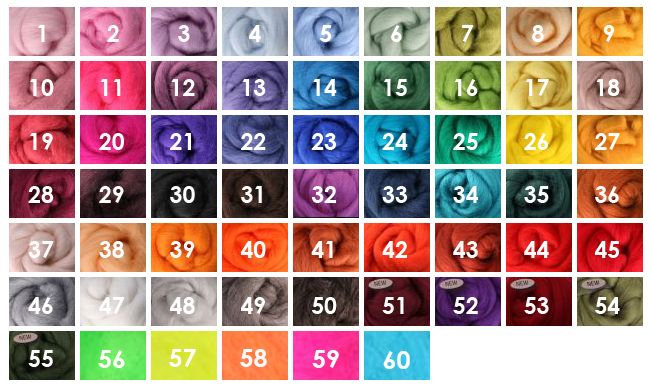 February 2015: Sample boxes of merino, silk-merino, alpaca-merino and corriedale colours.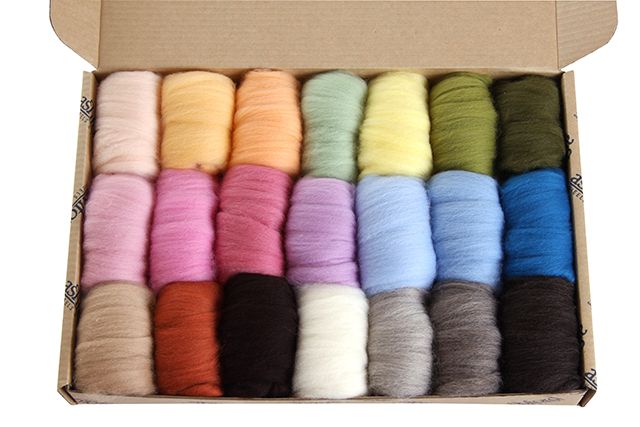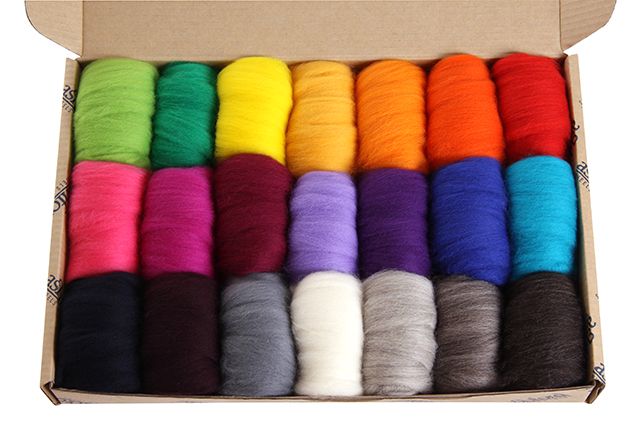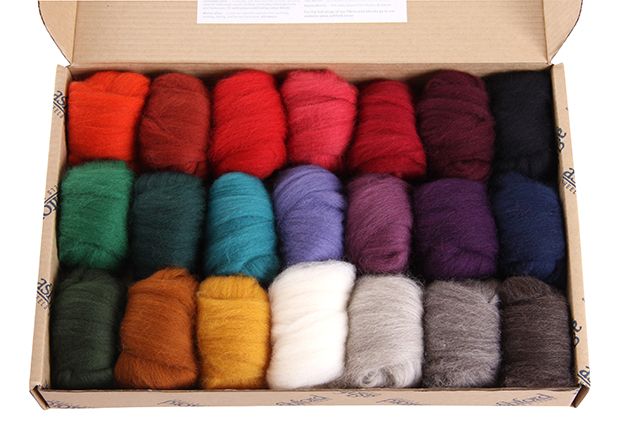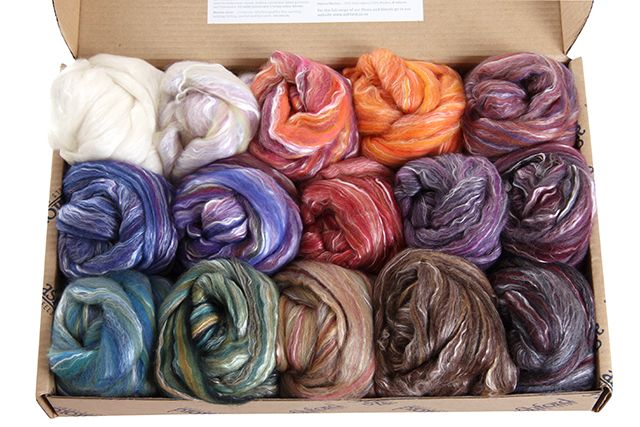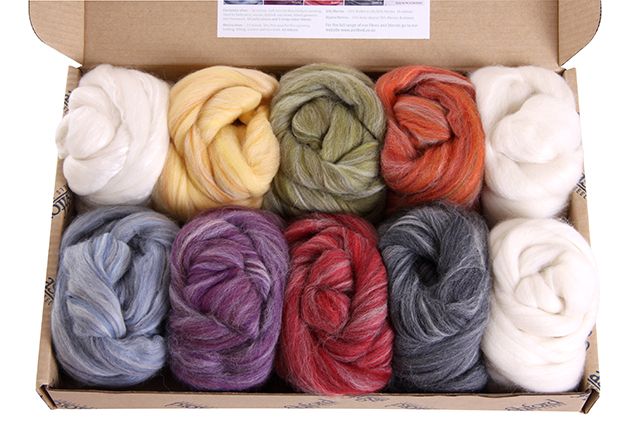 January 2015: Merino and corriedale wool colours now available in 100 gram bags.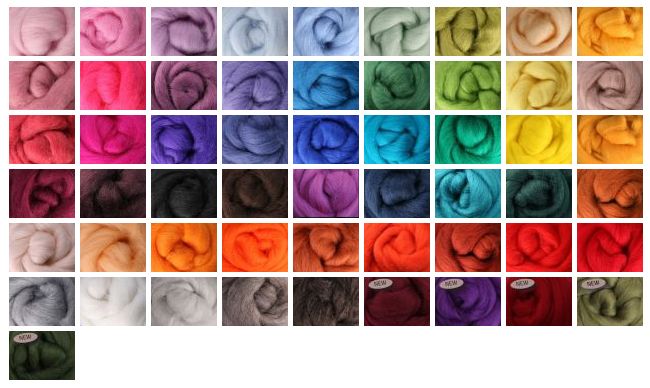 July 2014: Tekapo 8 ply and 12 ply wool yarn in 34 colours.



June 2014: New Super Flyer for the Ashford Kiwi spinning wheel.
March 2014: New silk, baby alpaca and fine (19 micron) merino sliver now available, in 100g bags.
January 2014: New range of needlefelting kits. Include step-by-step instructions, wools, needles etc.

November 2013: Soft baby alpaca fibre blended with fine merino wool. Roving/sliver available in a selection of heathers and natural white: Alpaca Merino Blend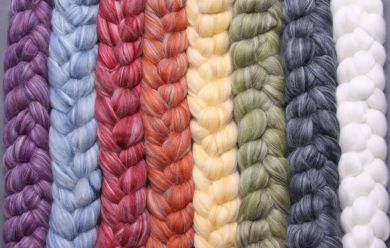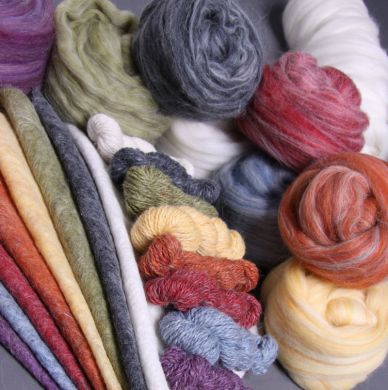 August 2013: Blend fibres, colours and textures easily into ready-to-spin rolags: Blending Board
July 2013: Four new colours available in the Silk/Merino Blend:



February 2013: Superfine Drum Carder. The Ashford Carder is now available with a finer 120 PPSI cloth. Pre-order for dispatch 18/02/2013.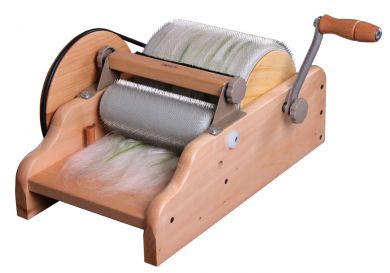 August 2012: New wool slivers - premium grade New Zealand Perendale and Romney. Add sparkle to your projects, Angelina fibre now in stock.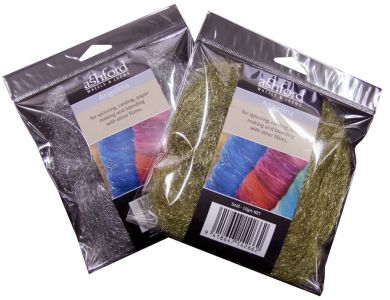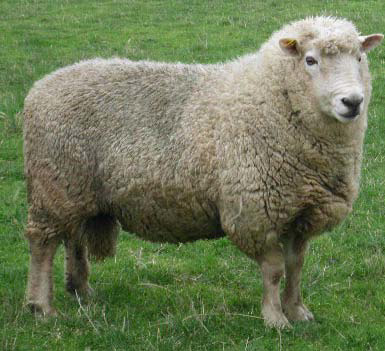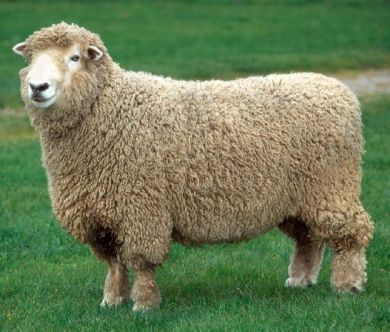 November 2011: New Stripey Blend Corriedale slivers. Multiple colours carded together in stripes. 100g packs.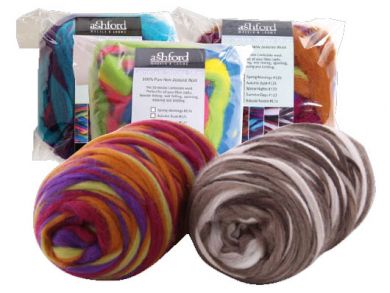 July 2011: New merino sliver colours...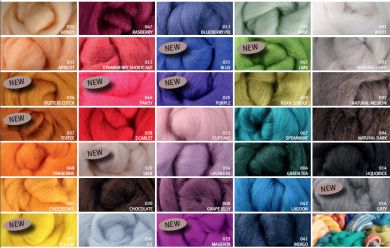 Ashford have released a new wider model of their popular drum carder, making large 100g batts. Top whorl spindles are now available individually in a wider range of sizes. New sample cards are now up-to-date with all current colours in the merino sliver and weaving yarn ranges. If you're considering a project and would like to see the colours in person first, these cards have real fibre samples of each colour.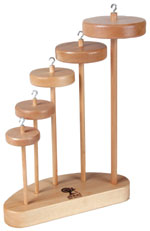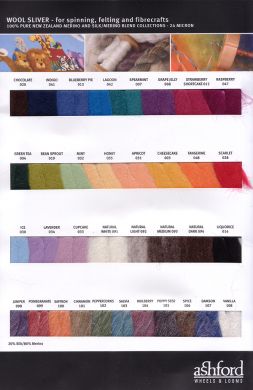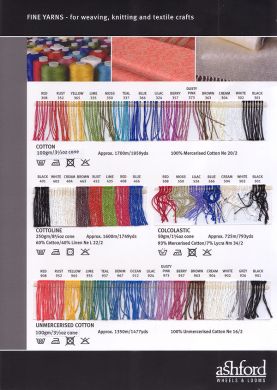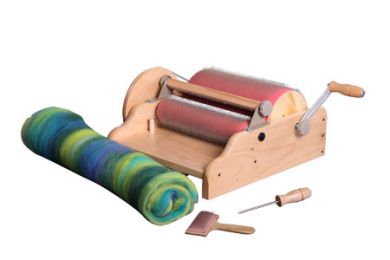 REJUVENATE YOUR WHEEL
If you've inherited an Ashford spinning wheel, try these upgrades to make the most of your spinning experience. A Maintenance Kit contains all you need to replace worn flyer hooks, springs, brake-bands etc. To make treadling easier, replace an old drive band with a polycord Turbo Kit. For a larger capacity bobbin, add a Sliding Hook Flyer. And to make plying easier, the Competition Lazy Kate has a tensioning system that stops bobbins over-winding and accommodates all sizes of Ashford bobbin.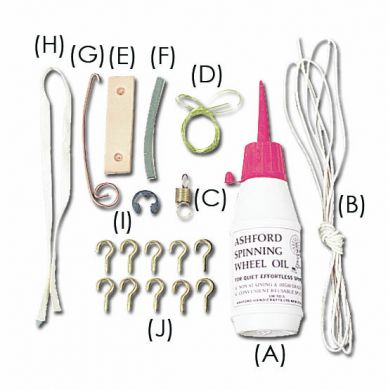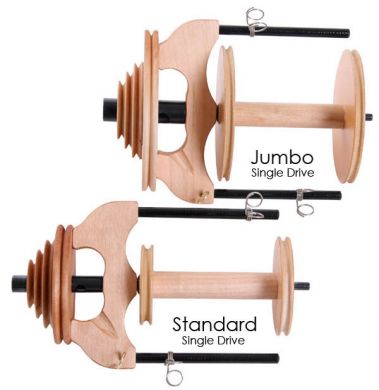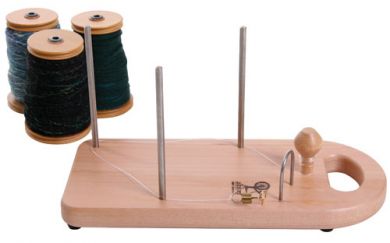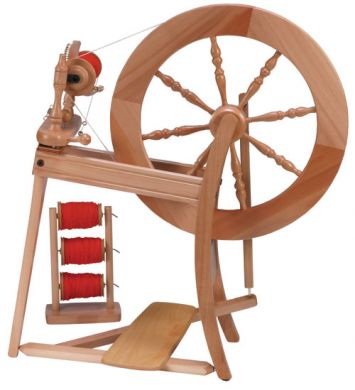 READY TO SPIN IN 2010?
If you're wondering where to begin, here's a great new book to guide you in the wonderful art of making yarn. Introducing the Ashford Book of Hand Spinning by Jo Reeve with 116 pages of full colour step-by-step photos. Click on the photo for more information.






KIDS CRAFTS
Creative craft ideas for school holiday fun!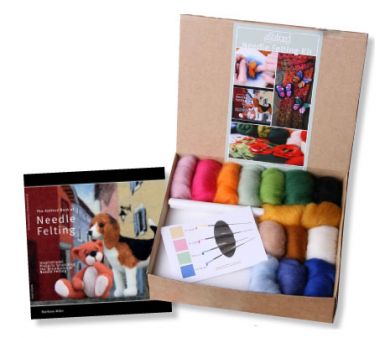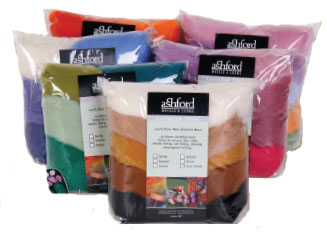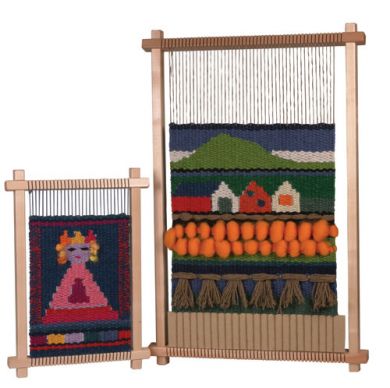 Try Wet Felting
Play with felting wool, water and soap to make felt food, felted pictures, toys & decorations. Fun for all ages from preschoolers up.

Learn Needle Felting
Older children may enjoy the absorbing craft of making almost anything you can imagine with a little wool and a felting needle.

Start Spinning Yarn
Introduce kids to the thrill of spinning their own yarn on an easy-to-use student drop spindle.

Weaving for Kids
A simple-to-use wooden frame is a great way for children to weave their own picture or rug.