Wool Winders & Skeiners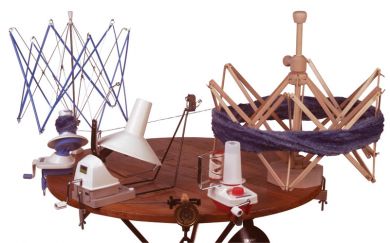 Choose from a variety of useful yarn holding tools. Wool winders to wind skeins into balls, cone winders to manage fine yarns, umbrella swifts to support skeins during winding and niddy noddys for winding yarn into hanks by hand.



Ashford Skein Holder
Wind yarn straight from your spinning wheel's bobbin onto this practical, free-standing skeiner.



Ball Winder
Wind your own balls of yarn, easily and quickly.


Cone Winder
Useful tool that allows you to quickly wind yarn onto plastic cones for storage.