Merino - Silk Blend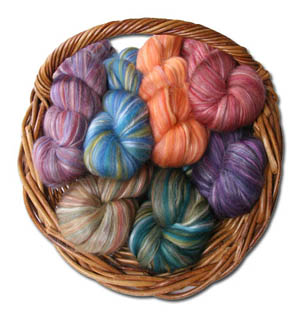 luxurious blend
Combining the fineness of 22 micron merino with the lustre of silk makes this a truly luxurious blend.
Spin fine yarns for knitting or weaving or incorporate into feltwork.
80% New Zealand merino blended with 20% silk.
Available in 11 multi colour ways.
100g bags or 1kg bumps.